Course Code and Title:
EPPM001 – Enterprises Primavera P6 Project Planner Training
Course Duration: 30 Hours
Enterprises Primavera P6 Project Planner is a widely used project management software that helps in planning, scheduling, and controlling projects. If you're looking for training in Primavera P6 Project Planner, here are some approaches and strategies you can consider:
Online Training Courses:
These courses provide comprehensive instruction on using the software, covering topics such as project setup, scheduling, resource management, cost control, and reporting. Contact BMTC is an authorized Primavera P6 Training Institution in Qatar that offers online courses with hands-on exercises and practical examples. To obtain Primavera P6 certification in Qatar, you can follow these general steps:
Choose the Certification:
Oracle offers various Primavera P6 certifications, such as Primavera P6 Certified Implementation Specialist and Primavera P6 Certified Integration Specialist. Determine which certification aligns with your career goals and expertise.
Gain Practical Experience:
Obtain hands-on experience with Primavera P6 by working on real projects or using the software in a simulated environment. Practical experience helps in understanding the application of Primavera P6 concepts and reinforces your knowledge.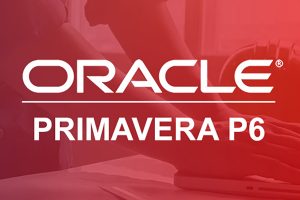 With Primavera Project Management, you will:
Select the right strategic mix of projects.
Assure project, IT and corporate governance.
Enhance processes and methods.
Improve project team collaboration.
Measure progress toward objectives.
Complete more projects successfully and with the intended payback
Teaching and Learning Methodology:
A combination of lectures, discussions, exercises, and cooperative learning will be used. Active learning will focus on discussions based on trainee project scenarios related to the application of qualitative and quantitative methods. Primavera P6 gives unparalleled control, monitoring, and insight to planners, project managers, schedulers, employers, stakeholders, and any others who are involved in a given project.
Student Learning Resources:
Primavera Project Management 18.2 Version Material from Oracle
Primavera Project Planning & Scheduling Trial/working Software