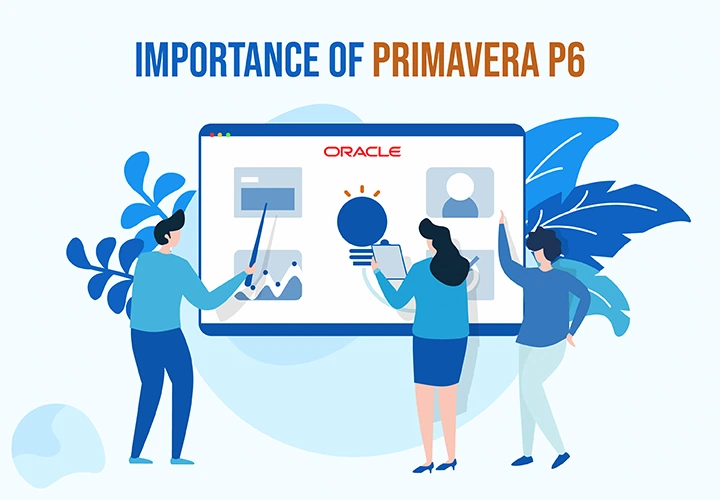 14 Oct

Importance of Primavera P6 Training for Your Career Growth


Planning and managing a project is, without a doubt, a hectic ordeal. A fruitful project requires rigorous project planning and here, Primavera P6 comes in handy in handling project planning. From manufacturing units to aerospace designs, an ample amount of managers and engineers have used Primavera P6 as a project planner.
Primavera 6: The ultimate project management tool

With users in over 175 countries. Oracle Primavera P6 has become the standard for project planning, management, and reporting worldwide. Hence, experts trained in Primavera P6 are highly sought-after by reputed MNCs. Primavera p6 training provides a leading edge in Project management roles with in-depth knowledge and hands-on experience to control your project proficiently.
Why Should You Learn Primavera P6?

Below mentioned are five reasons why one must go for the Primavera P6 training course.
A feather on the cap

Primavera P6 training provides irreplaceable experience on real-time projects to get a better grip on project management. Our rigorous training program assists you in learning the basic concepts of Primavera and covers all essential project management techniques. The certification program makes your resume attractive to employers, thereby boosting your chances of recruitment.
Career Development

With a growing need for Primavera P6 in companies around the world, it's no wonder how this training will help you land on your dream MNC. If you are already employed and have gained a fair experience, primavera p6 certification can translate to chances of an increased income as well. Many schedulers are paid a salary ranging from $55K to $190K per annum, depending upon their seniority.
Learn the Tricks of the Trade

The training equips you with the details of project management, starting from the set-up of the project up until accomplishment. Every project works on fundamentals like work scope, time management, cost management, resources and others. With effective training, you will learn the required techniques of project management, risk analysis, opportunity management and resource management for overall success.
Easy To Use

Simplicity is the rule of the world. Project management is a complex job that can seem challenging to many. Primavera P6 has the ability to simplify complex projects into bite-sized achievable tasks. Beginners can also use the software to analyze projects and generate results relatively easily.
Understand the Life Cycle of a Project

A project life cycle can be separated into planning, securing, organizing, and resource management. With the guidance of Primavera P6, a project planner is assured that resource allocation will be carried out appropriately and within the deadline.
Summing up

All things considered, it is quite clear that Primavera P6 training is integral to successful and effective project management. Undoubtedly, acquiring a Primavera P6 certification is crucial to recruitment officers in search of authentic potential and talent.
At BMTC, we offer one of the most exceptional and thorough Primavera p6 course in qatar which will surely boost your professional value at your workplace. The course is delivered by our subject-specific expert trainers who ensure that you qualify for the exam on your first attempt. For further inquiries, contact us without hesitation. Choose a bright and rewarding future career for yourself today!