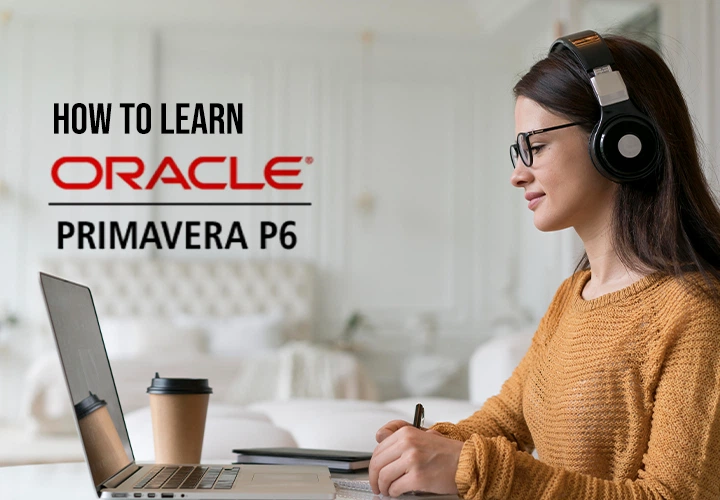 26 Oct

What is Primavera P6 and How to Learn?


Without a doubt, project planning and management can be extremely strenuous. Effective resource management within budget requires hard work and constant involvement. With Primavera P6, the workload is reduced drastically so that an organization's manpower can focus on other management aspects. To mention, Primavera p6 training is designed specifically to keep in mind the niche management requirements of project planners.
What is Primavera P6?

The Oracle Primavera P6 software is an assistance tool that can efficiently allocate resources and evaluate investment returns. It is perfect for schedulers overseeing large-scale, complicated projects by estimating the period of the project and its tasks. With a user-friendly interface, Primavera P6 Project Planner is the go-to planning software for managers as well as engineers worldwide.
How to Learn It?

Mastering Primavera P6 is key to acquiring the desired position. Here are a few detailed ways to learn it:
Watching Video Tutorials

The majority of learners prefer video lessons as they help them better visualize the working processes of the software. Moreover, as many creators upload different techniques, learners can choose the method that is easiest for them.
Written Tutorials

Following closely behind are written tutorials. As the software can seem daunting to beginners, many learners prefer step-by-step instructions as it sections the lessons into manageable chunks. Flexibility is also a huge advantage as the learners can advance through written information on their own accord.
Classroom Approach

Next, we have classroom lessons where a group of similar people can receive Primavera p6 training from an experienced and qualified educator. This method has the added perk of building contacts with colleagues in your profession.
Textbooks

Many people learn better by old-school methods and favour using books. The same can be applied to learning Primavera P6.
Workshops

Workshops are a brilliant method to master a Primavera p6 course in Qatar, as they provide learners with both theoretical and practical knowledge. This balanced approach works wonders as people are more comfortable approaching a subject after appropriate demonstration.
Learn from the best

At BMTC, we offer interested learners a compact and world-class Primavera p6 course in Qatar that is bound to make your resume stand out from a million others. Our courses are taught by globally accredited expert trainers who ensure you qualify for the exam on your first attempt. Thorough knowledge of the basics is key to future practical experience-based lessons. As a result, we have designed our course to be balanced in both theory and hands-on projects that test your application-based skills.

When choosing a medium of instruction, you must evaluate your learning strengths and preferences. Everyone has different suits and tastes when it comes to academic training. Especially when dealing with software like Primavera P6, which is an inseparable part of everyday proceedings like planning, scheduling, resource management, portfolio management and risk management, it is essential to iron out every doubt and crinkle. For further queries, contact us today to learn more about Primavera p6 certification in Qatar.